Breakfast
Het aangeboden ontbijtbuffet zorgt voor goed en gezond begin van de dag met o.a. ontbijtgranen, yoghurt, fruit, sappen en verse broodjes. Geniet ook van o.a. croissants, chocoladebroodjes, koffie, pistolets, gebakken eieren, spek, etc.
Openingstijden
Maandag - Vrijdag : 07:00 - 10:00
Zaterdag - Zondag: 08:00 - 11:00
Grand Café Savoy (temporarily closed)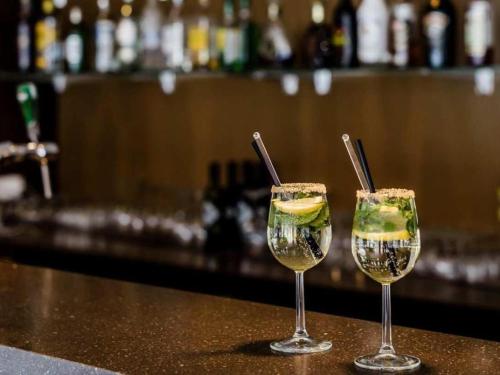 The Grand Café Savoy offers the unique opportunity to enjoy a cup of coffee, an afternoon tea or dinner. A selection of meat, fish and vegetarian dishes is available for dinner. Grand Café Savoy offers you excellent service and an extensive selection of fine wines with your meal. In addition to our wide collection of beers, wines and spirits, you can try our house cocktail 'OZO'. You can also choose from a variety of snacks, croquettes, shrimp croquettes and various cheese and sausage varieties.
Restaurant opening hours
: Monday - Saturday: 16:00 - 22:00
Bar opening hours
: Monday - Sunday: 3:00 p.m. - 11:00 p.m.
Type of Cuisine
: International
Average price 3-course menu
: From € 30.50 pp
Services
A-la-Carte menu
Dishes for children
Vegetarian dishes
Reading material, such as newspapers
Free WIFI
Please note that our restaurant is closed on Sundays and on the following dates:
25/12/2020
26/12/2020
31/12/2020